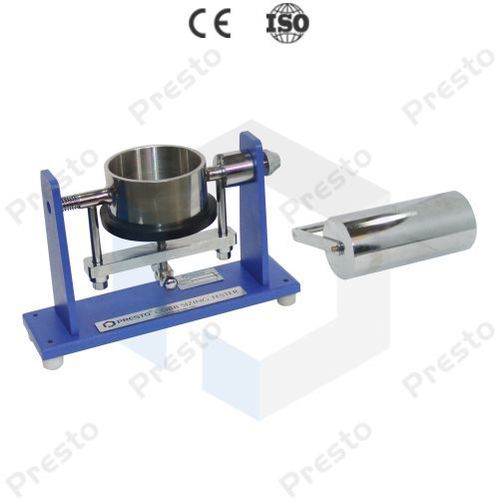 Cobb Sizing Tester
Product Code : 33
Product Description
We are known for manufacturing, supplying and exporting Cobb Sizing Tester. This equipment is used for determining the quantity of water that is being absorbed by paper on board instantly in some specified time. The cob value is the amount of water absorbed by a product in specified time by a 1 square meter sample either of board, paper or corrugated board, under standard condition. Highly efficient in nature, this Cobb Sizing Tester is known for providing high operational accuracy.
Key Features -
Fine finish
Rusty proof body
Easy to use
Long service life
Other information:

Cobb sizing tester determines the quantity of water absorbed by paper on board very fastly in a prescribed time. This tester determines the cob value of a product which is defined as amount of water absorbed in a prescribed time by a 1 sq. meter sample of paper, board or corrugated board under standard conditions.
The amount of liquid penetrated into a sheet of paper, cardboard or corrugated board is measured by cobb tester. The cob sizing tester consist of a cylindrical container with a attached flat base corporated with a flexible backing onto which the sample is placed. A special roller is also used to remove the water by means of standardized roller (2 times movement in forward and backward direction).