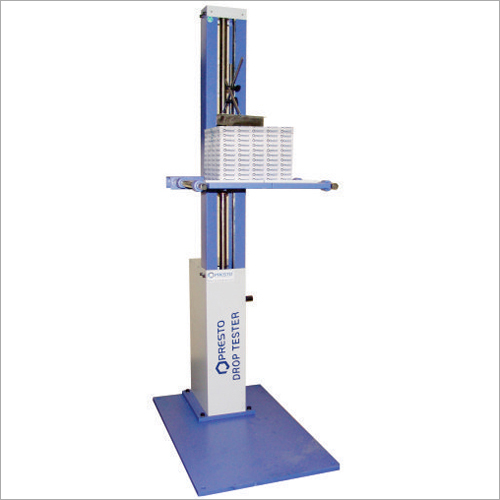 Drop Tester PDT- 0134
Product Code : 52
Product Description
Drop tester is a reliable instrument that can be used for analyzing the ability of the packaging containers to withstand the drops faced by them during transit and shipping (As per IS:7028 Pt IV). Provision with angular drop arrangement to ascertain the transport worthiness of the package from all angles. Suitable for Boxes, Jerry cans.
Provision to lift up test platform by guide mechanism
Drop Height adjustable clamp
Straight and Angular Drop tests can be performed on a single Instrument
Strong Base Plate with Rugged structure.