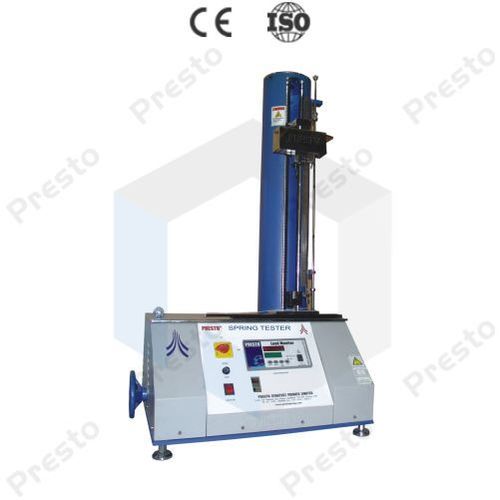 Spring Tester - Digital
Product Code : Spring Tester
Product Description
Springs are used in various production verticals to assemble machinery and for various critical processes. To test the shock absorbance capacity and to ensure the safety of the products, Presto Stantest has manufactured "Spring Tester -Digital". The instrument is widely used to analyze the quality of the springs that the industry uses for various purposes. The springs are widely used as it has the potency to absorb shock and easily converts the energy into kinetic energy.
The Digital Spring tester is extensively used to measure various properties of springs like tensile strength, yield strength, elastic modulus, compressive strength and many more. The spring tester is used in various production verticals like mattress manufacturing, home furnishing, automobiles and many more. It is the best test machine which is used to perform stable and repeatable tests.
Specifications
The instrument can easily test the sample of maximum 5 kg.

The least count of the machine is 5 grams.

The machine is fitted with feather touch control along with Auto Tare Facility.
Features
Easy installation

Low maintenance

Accurate results

Easy usage