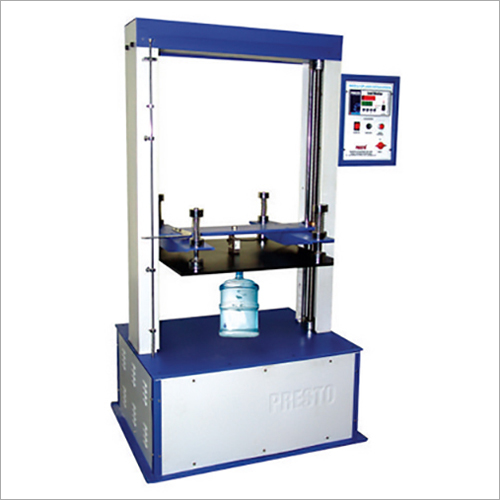 Top Load Tester Digital For Jars
Product Code : 84
Product Description
Top Load Tester Digital For Jars
Top Load Tester – Digital for Jar is a semi automatic motorized universal Top Load Tester. It gives Compressive Buckling Load in digital format. The digital display is a high end sophisticated read out with Auto Tare (ZERO) set facility and Max Value save in memory. The test sample is placed in between the inverted concave jaws for zero slip gripping.
Inverted straight plates for zero slip gripping support
Digital Display for accuracy and repeatability
Option for user to switch off machine in case of buckling of test sample.
In-house calibration facility
Over load safety feature.