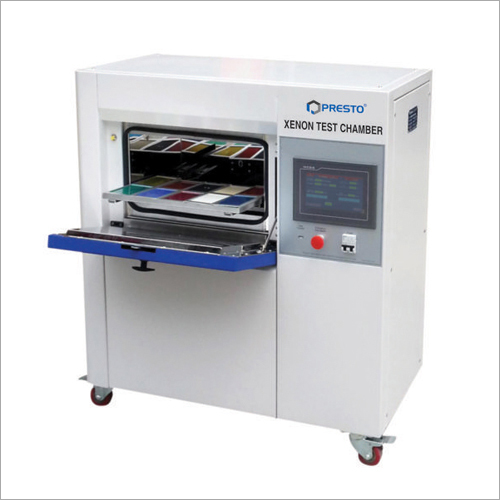 Xenon Test Chambers PSPL-866
Product Code : 45
Product Description
Presto offers different types of environmental testing instruments to create actual weather conditions of various kinds. One of the best environmental test equipment introduced by Presto is Xenon 866. The test equipment helps to examine the weather resistance of polymers when placed under different climatic conditions that are created in the laboratories. It is the highly cost-effective method which is used to measure the quality of the polymers.
Features :
Easy to operate

Offers highly reliable and accurate test results

Supplied with a user manual and conformance certificate which is traceable to NABL approved labs

Strictly adheres to various national and international standard test methods.